A past rich in wood

The JAF Group launched its business activity in Russia under the company name JAF RUS. Before it took on the role of a market participant, the JAF Group had been active in Russia as a buyer and in this way had already gained experience. With these many years of purchasing experience, the focus above all was on obtaining Siberian larch for sawn timber and veneers. Then 2008 saw our entry into our easternmost market to date.
The potential that was delivered above all by the Winter Olympics held in Sochi in February 2014 was the primary driving factor. Numerous tourism construction projects were initiated on the basis of this major sporting event.


The JAF Group has mainly supplied plywood structural panels, formwork beams and materials for interior fitments for the Russian market and for a number of hotel projects during the course of the Olympics. However, the JAF Group regards its commitment as a sustainable and long-term investment in the region, and for this reason the company has built up a local supplier business to serve local processors and construction companies. Other product groups, such as decking and high grade wood, are being expanded and are thus extending the business perspectives.
JAF RUS is currently concentrating its presence in the Greater Moscow area.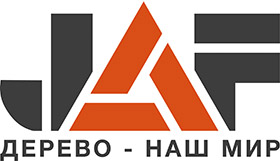 Subsidiaries in Russia
Moscow South
JAF Rus OOO
г.Москва, Краснопахорское поселение, д. Красная Пахра, 128
Tel: +7 495 585 79-69
info@jaf-rus.ru
Russian headquarters & main warehouse
Moscow Plywood
JAF Rus OOO
г.Москва, МКАД 43 км., транспортный терминал "Славянский мир", склад №16
Tel: +7 495 585 79 69
info@jaf-rus.ru
field warehouse
Moscow Head Office
JAF Rus OOO
г.Москва, Проспект Вернадского 93, корп. 1, этаг. 1, VI
Tel: +7 495 585 79 69
info@jaf-rus.ru
registered office / legal address
Moscow Showroom
JAF Rus OOO
Artplay, Нижняя Сыромятническая ул., 10, стр. 3, вход 3А
Tel: +7 495 585 79-69
info@jaf-rus.ru
Showroom