JAF in Bosnia and Herzegovina
Modernised and heading for a successful future

From 2006 the Bosnian market was initially looked after by a Bosnian field staff employee. As business developed well, in 2008 we were able to open a site of our own in Sarajevo, from which 10 employees served the Bosnian market. In 2011 this site was moved to Visoko, where a new progressive building was constructed. The showroom was designed with modern fitments and a clear layout, and outdoors a large area has been created for presenting decking.
Impetus

The newly built site forms an important basis for further growth and a successful future.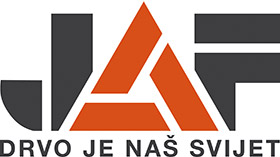 Subsidiary in Bosnia and Herzegovina
Visoko
J.u.A. Frischeis d.o.o.

warehouse, showroom, decking display area, office